SIT BACK AND RELAX
With Vetro Home Design you get our very own in house installation teams of time served highly skilled craftsmen to create your dream space. We offer a stress free service which is project managed by us from start to finish.
We specialise in installing kitchens, staircases, bedrooms, bathrooms and living room furniture which are stunning in design, quality and luxury. We also take care of all the other works associated with a new installation, including electrical, plumbing and plastering works. We provide a complete solution focused around your needs. Our commitment to quality craftsmanship will ensure you get the customer satisfaction you deserve. When you choose Vetro Home Design to undertake a project at your home you can rest assured the installation process will be exciting and stress free. Upon completion we will ensure your home is spotlessly clean, leaving you with a stunning space ready for you and your family to enjoy.
---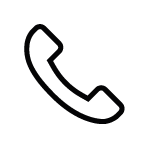 1. GET IN TOUCH
Whichever product you are interested in, even if you aren't quite sure yet exactly what it is you require, you will enjoy the professional and friendly service which defines Vetro Home design.

Please phone or email us to explain what it is you would like and Ryan will be in touch to discuss your requirements and arrange a no obligation home visit. Our customers appreciate the personal friendly approach which we offer as a small business which can be difficult to find when dealing with large companies.

2. MEET UP
During your home visit we will take you through our unique design process. This is focused around you to ensure we can give you the space you've always dreamed of.

Once we have everything we need we will then get to work on the first stage of transforming your requirements into reality. We will then arrange a catch up where we will present your dream space with high quality 3D visuals.

2. SIT BACK & RELAX
Once you have decided you would like Vetro to transform your home it is now time for you to sit back and relax. A Vetro installation is exiting and above all stress-free. We will arrange a convenient day and time to start the works, inform you of the duration of the works and when the day arrives our team will be there to install your product.

We will of course keep you updated every step of the way and don't forget we are always available at the other end of the phone should you have any queries along the way.